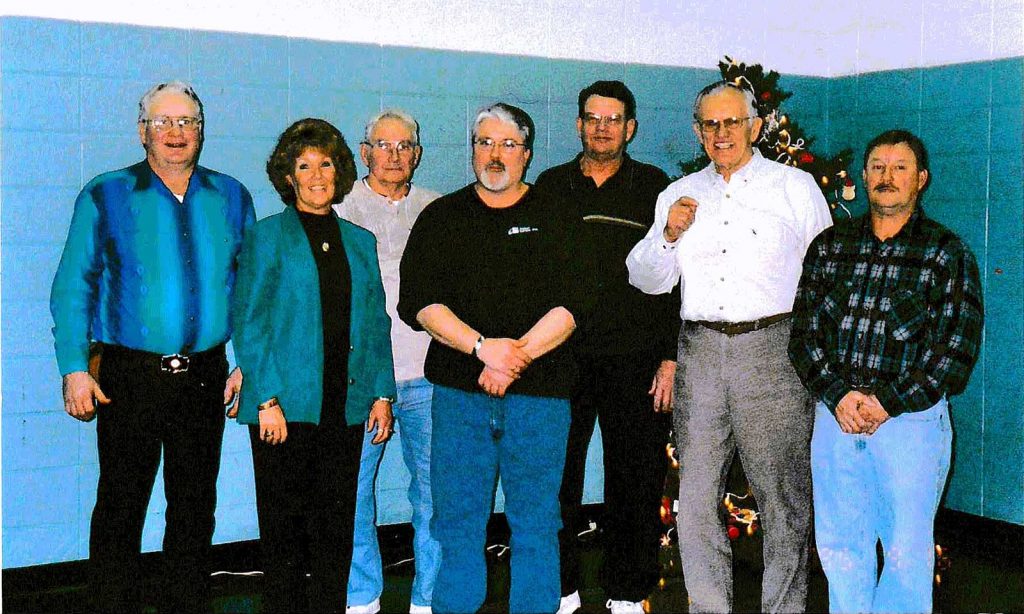 The strength Forward Mutual maintains today was built on company mergers of the past. In fact, company mergers have been part of the town mutual industry since town mutuals began.
In days gone by, mergers were often the result of a company's financial stress and/or decline in the number of its policyholders. Nowadays, mergers most commonly occur for economic and business reasons.
Both Ixonia Mutual Insurance Company and Watertown Mutual Insurance Company  show records of merger discussions dating as far back as the late 1960s. These were formal letters sent to neighboring mutuals expressing an interest in merging, however nothing resulted from these correspondences.
Interestingly, by the mid-1970s, Ixonia Mutual Secretary Ted Degner expressed his foretelling opinion that someday northeastern Jefferson County's three town mutuals— Concord, Ixonia and Watertown—would someday merge into one.
In 2005, Concord Mutual contacted Watertown Mutual about a possible merger. Concord Mutual's financial condition had deteriorated, it had not computerized its bookkeeping, and it carried only 240 policies and $156,000 of premium.
On August 15, 2005, Watertown Mutual's board of directors approved "a plan for merger of Concord Mutual and Watertown Mutual, effective January 1, 2006, with Watertown Mutual being the surviving company".
On December 17, 2005, Concord Mutual and Watertown Mutual held a special joint meeting and each of their policyholders approved the proposed merger.
Following that meeting, Concord Mutual Secretary Pat Brandt wrote to her fellow Concord directors. Her letter well-expressed the responsibility town mutuals have for their insureds. She wrote: "I'm so much at ease, knowing when the next windstorm starts blowing, or the fire truck goes by, or I see smoke in the distance, it will no longer be a major concern for our company. We no longer have to worry where the next penny will come from to cover the loss. There is no longer a concern of putting a huge possible penalty of an assessment on our policyholders. We can all rest assured everything is in better hands."
Your Forward Mutual feels these same concerns yet today. Our continued goal is to keep your mutual financially strong and in good hands.
---
Read more!
Comparing the Capitalizing of Two Early Mutuals
Supporting Dairy in the Late 1800s
1879 Early Challenges for a Young Mutual
Ixonia Mutual's First $1000 Loss
1885 A Year of Neighbor Helping Neighbor
Taxes, War and the English Language
Supporting the Community's Fire Protection
Board Directors and Their Meetings
Standardization of Wisconsin Mutuals
Of Electricity, Radio and Foxes
Our Annual Meetings Over the Years
How a Major Disaster Affected Extended Coverage and Reinsurance
Surviving the Big Dogs in the 1960s
Introducing Agents to the Mutuals
Establishing Confidence in Financial Strength
The 1990s, Advancement and Angst
Ixonia Mutual and Watertown Mutual Merge and a New Company is Formed
Setting the Stage, Moving Forward with a New 2020 Vision