When Concord Mutual and Watertown Mutual merged in 2005, it was for financial reasons, necessary because of Concord Mutual's declining situation. Four years later, when Ixonia Mutual and Watertown Mutual merged, it was for sound business reasons. Let's take a look at how this second merger came about.
When Concord Mutual and Watertown Mutual merged in 2005, Steve Nelson was manager of Watertown Mutual. He had been managing for sixteen years and even though he was struggling with cancer, he worked carefully to bring the two companies together. In 2006, his illness forced him to resign.
The next two years were a time of great transition for Watertown Mutual. The first manager the mutual hired to replace Steve only stayed two months. The second only stayed nine months. Each time the position was vacant, a director filled in for the manager's duties. Finally, in August 2008, Gordon Schmidt was hired to serve as manager.
Shortly thereafter, while attending a a state association sponsored meeting of mutual managers, Gordy met with Howard Wiedenhoeft, manager for Ixonia Mutual. He brought up the idea of a merger from a business and economic standpoint. Both mutuals were financially strong. Their policy counts and premium volume were similar. A merger would lead to business efficiencies by reducing expenses, with the idea that there would only be one office, one audit, one computer system and one manager.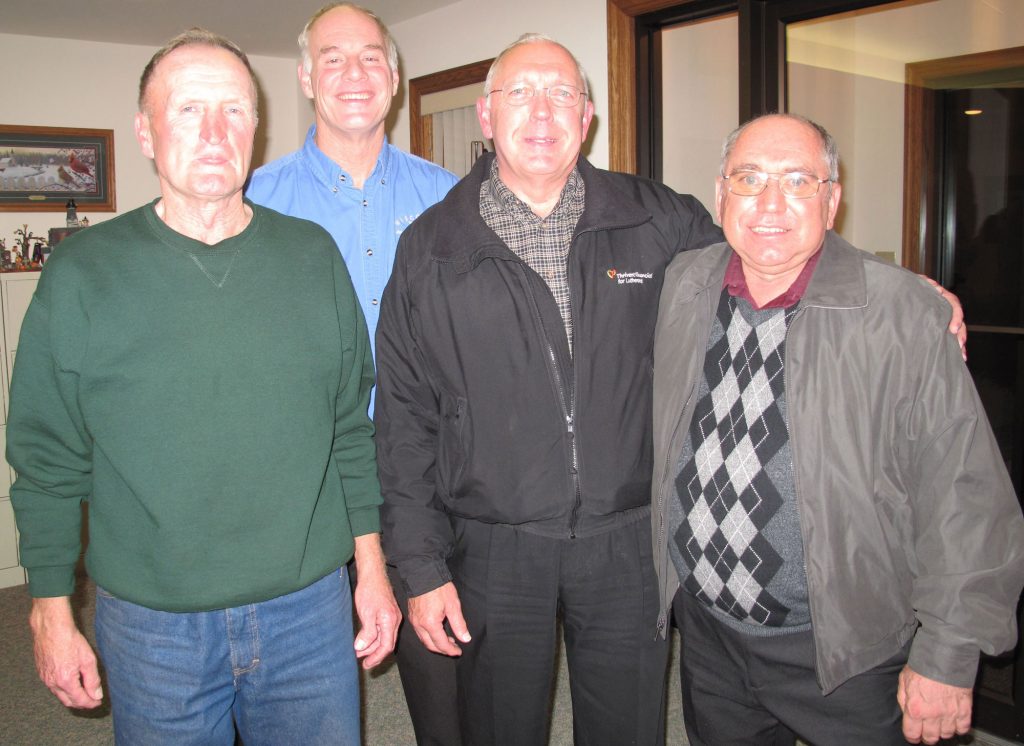 The idea of such a merger was not impulsive or in any way taken lightly. In early August 2009, management for both mutuals met again to discuss the feasibility. Later that month, they followed with another meeting, this time including the executive committees and auditors for both companies.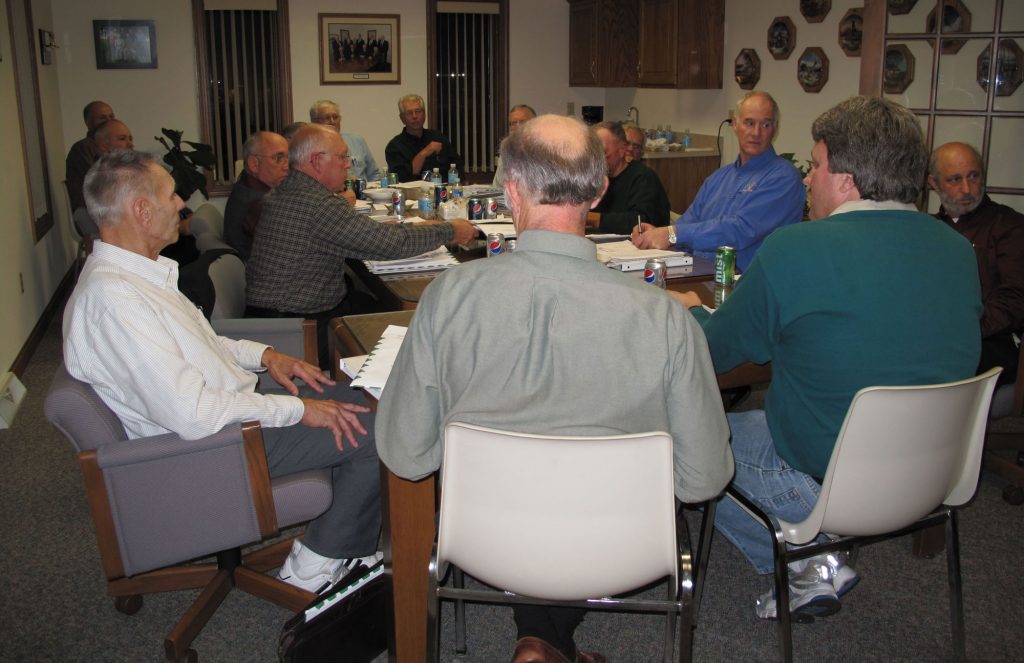 On September 29, the mutuals met again and this time they included their boards of directors. It was at this meeting that directors from both mutuals agreed to proceed with a merger plan. Because neither mutual was taking over the other, they decided to adopt a new name for the organization. They adopted new articles and bylaws. And the determined six directors from each mutual would make up the board of the new mutual. In essence, they were forming a completely new mutual. The one remaining factor would be the Ixonia Mutual charter. Because Ixonia Mutual was a limited mutual and it maintained an insurance company financial rating, it was decided the new company would continue using the Ixonia Mutual charter under its new name.
On December 12, 2009, a special joint merger meeting of Ixonia Mutual and Watertown Mutual policyholders was held. Policyholders for both mutuals approved the merger, bringing Ted Degner's thoughts from more than 30 years ago to fruition.
Forward Mutual Insurance Company started on January 1, 2010, and became a company dedicated to serving home and farm owners throughout southeastern Wisconsin.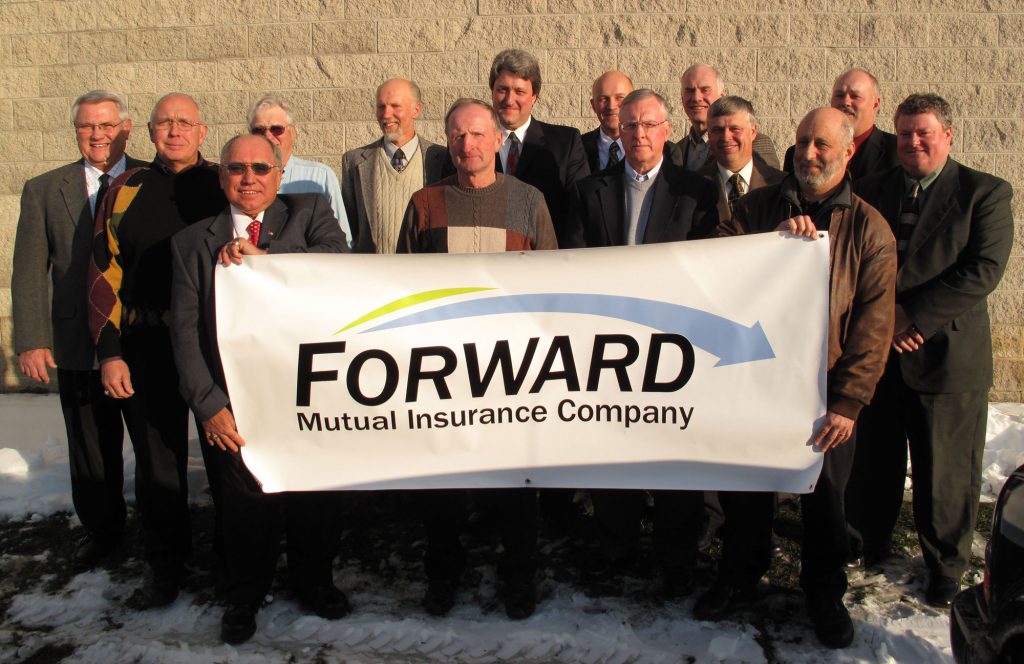 ---
Read more!
Comparing the Capitalizing of Two Early Mutuals
Supporting Dairy in the Late 1800s
1879 Early Challenges for a Young Mutual
Ixonia Mutual's First $1000 Loss
1885 A Year of Neighbor Helping Neighbor
Taxes, War and the English Language
Supporting the Community's Fire Protection
Board Directors and Their Meetings
Standardization of Wisconsin Mutuals
Of Electricity, Radio and Foxes
Our Annual Meetings Over the Years
How a Major Disaster Affected Extended Coverage and Reinsurance
Surviving the Big Dogs in the 1960s
Introducing Agents to the Mutuals
Establishing Confidence in Financial Strength
The 1990s, Advancement and Angst
Ixonia Mutual and Watertown Mutual Merge and a New Company is Formed
Setting the Stage, Moving Forward with a New 2020 Vision