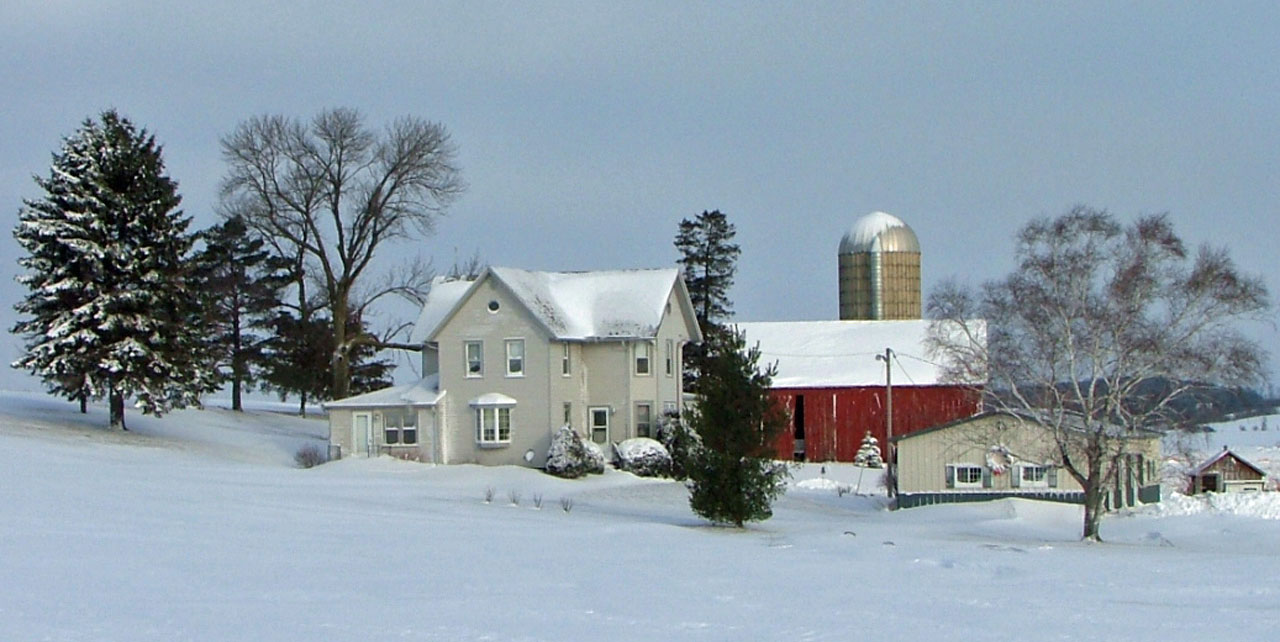 Home office for Ixonia Mutual Insurance Company from 1981-1995
By HOWARD WIEDENHOEFT
In the early days of Ixonia Mutual Insurance Company and Watertown Mutual Insurance Company the offices were always located in the home of the serving secretary. When a new secretary was elected the mutual's office equipment and files were moved to the new secretary's home. I personally experienced this. In 1981 I was elected secretary of Ixonia Mutual on a Saturday and that next Wednesday the directors moved the mutual's provisions to my home. Suddenly one of my rooms took on a desk and chair, typewriter and stand, copy machine, adding machine, two 2-drawer filing cabinets and files, and a safe.
The mutuals also used the secretary's address and personal phone number. In the case of Ixonia Mutual, the address never changed because rural Ixonia only had one mailing route and the mailman simply delivered to the new secretary's home. That changed when I was elected. Living part way between Ixonia and Watertown, I have a Watertown address. I felt it was important the company get its own post office box and phone number, which the mutual did. The mutual has been using these same numbers since.
A major change came for Watertown Mutual when in 1978 the newly elected secretary did not have room in his home for an office. The mutual established its first presence outside a home by renting space at 107 S. 5th Street in Watertown. This was a small office and they had to hold their board meetings off site. In 1987 the mutual purchased the former Mallach Pharmacy building at 802 W. Main Street, Watertown, and occupied it until 2010, at which time the building was sold.
Sixteen years after Watertown Mutual moved its office out of a home, Ixonia Mutual did the same. In 1994, mutual members considered renting an office space However, they instead chose to purchase a lot at the corner of State Road 16 and County Road F. They built a 1,500-square-foot building and the mutual moved in on November 1, 1995. Shown below are interesting memorabilia from that monumental time.
In 2010, Ixonia Mutual and Watertown Mutual merged their companies to form Forward Mutual. The combined staff found themselves working closely together in the Ixonia location and in need of more space. In 2011, the mutual added another 1,500 square feet, doubling the size of its office. Forward Mutual as we know it today is still at this location.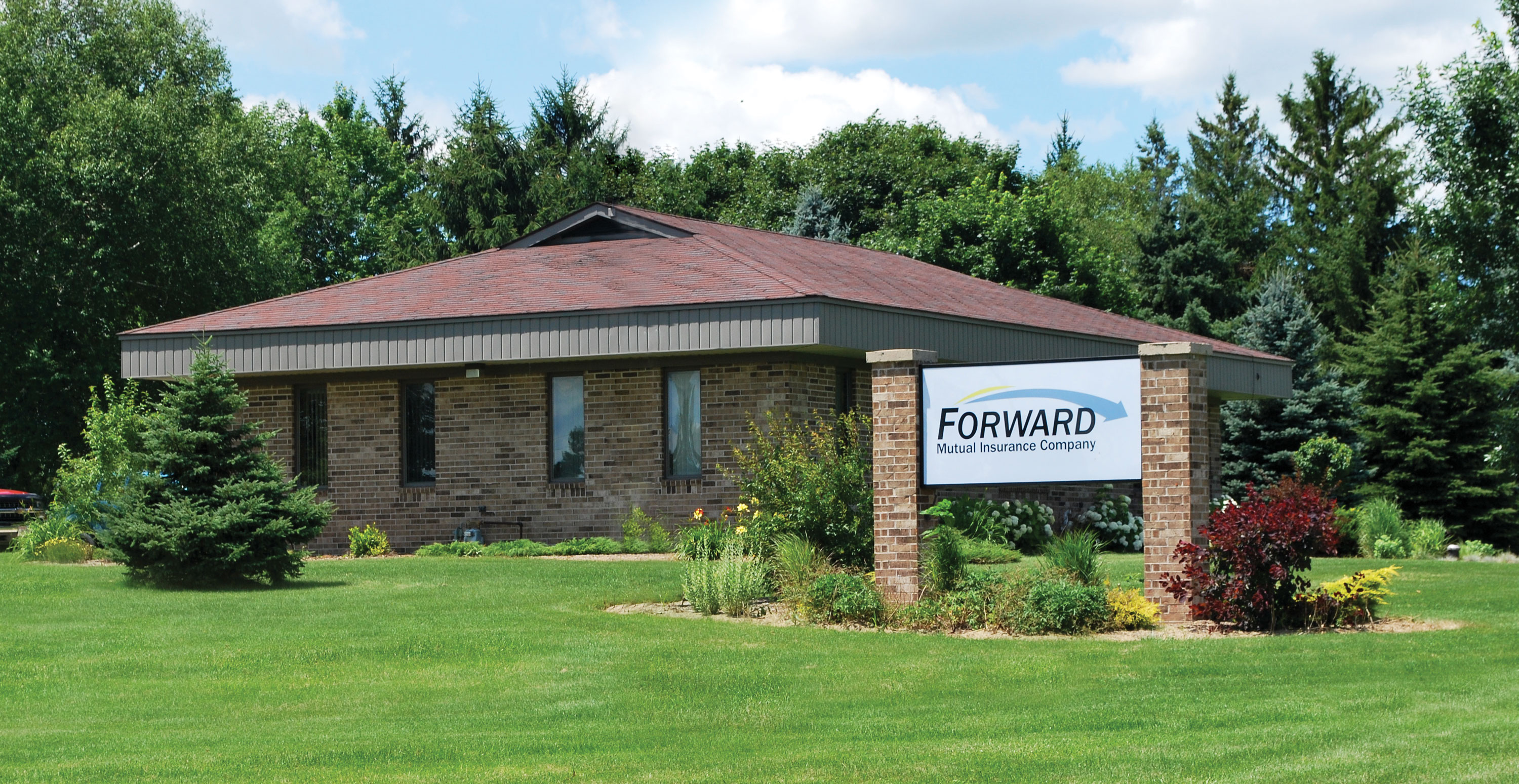 Current office for Forward Mutual Insurance Company, located in Ixonia.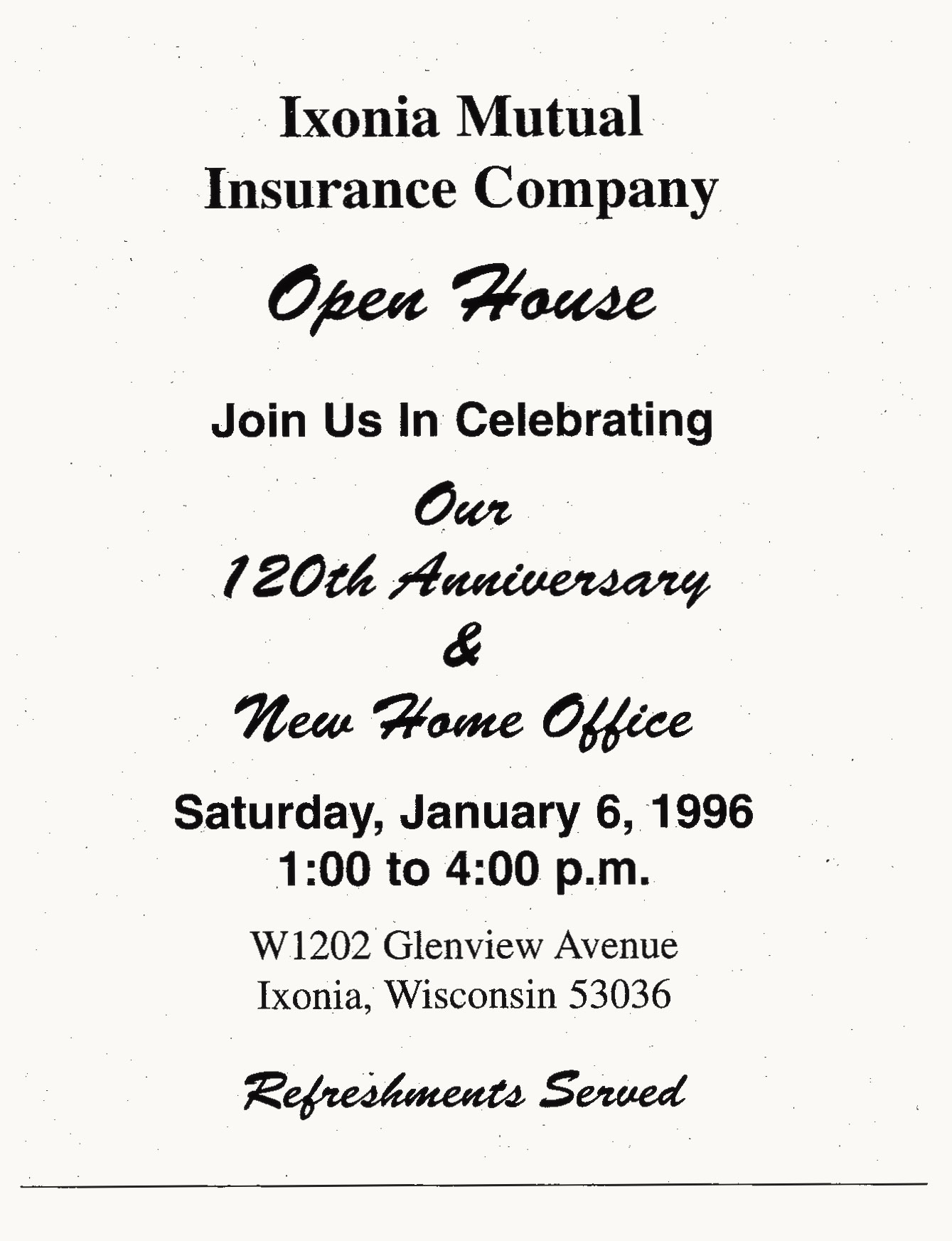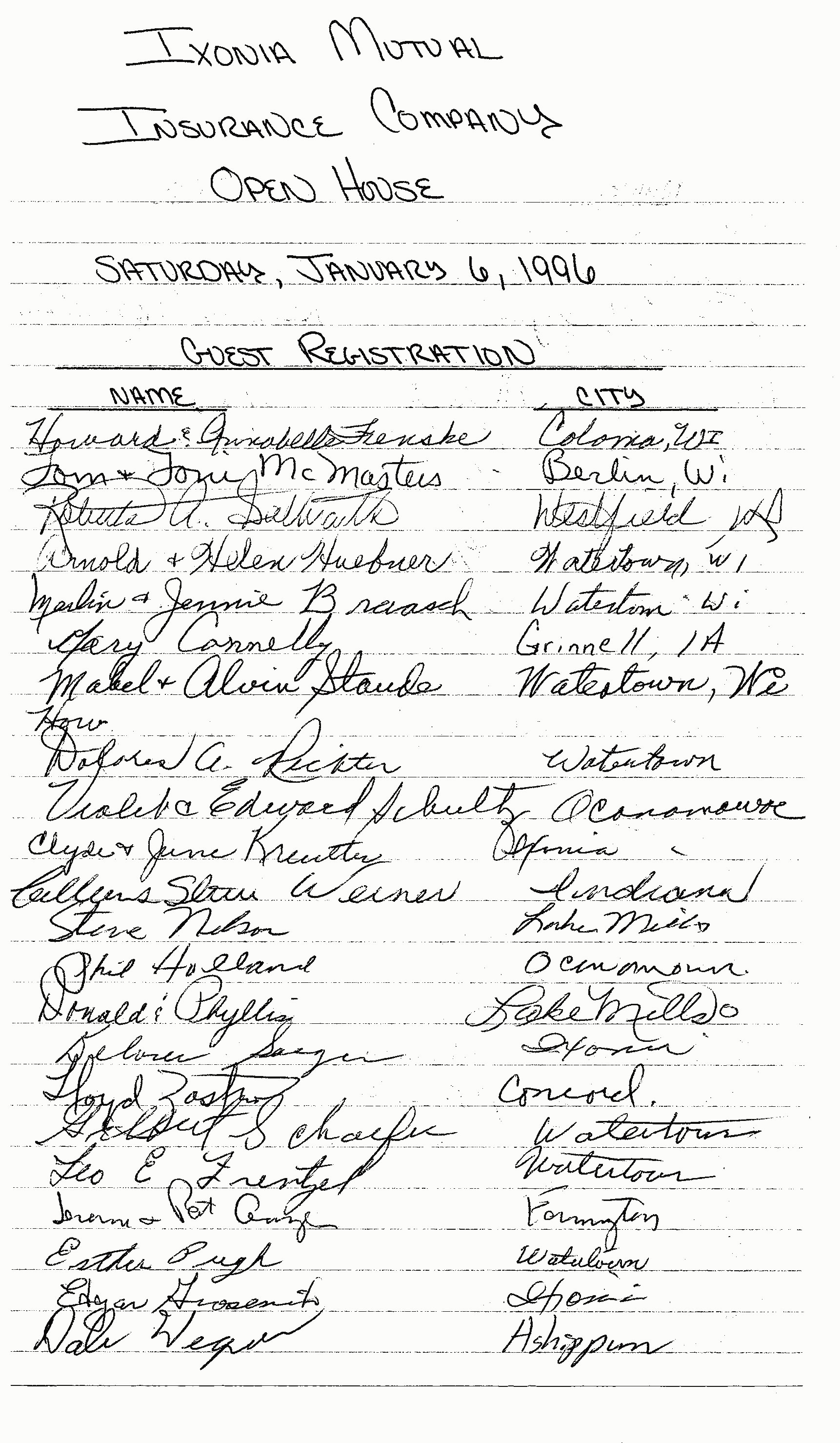 ---
Read more!
Comparing the Capitalizing of Two Early Mutuals
Supporting Dairy in the Late 1800s
1879 Early Challenges for a Young Mutual
Ixonia Mutual's First $1000 Loss
1885 A Year of Neighbor Helping Neighbor
Taxes, War and the English Language
Supporting the Community's Fire Protection
Board Directors and Their Meetings
Standardization of Wisconsin Mutuals
Of Electricity, Radio and Foxes
Our Annual Meetings Over the Years
How a Major Disaster Affected Extended Coverage and Reinsurance
Surviving the Big Dogs in the 1960s
Introducing Agents to the Mutuals
Establishing Confidence in Financial Strength
The 1990s, Advancement and Angst
Ixonia Mutual and Watertown Mutual Merge and a New Company is Formed
Setting the Stage, Moving Forward with a New 2020 Vision