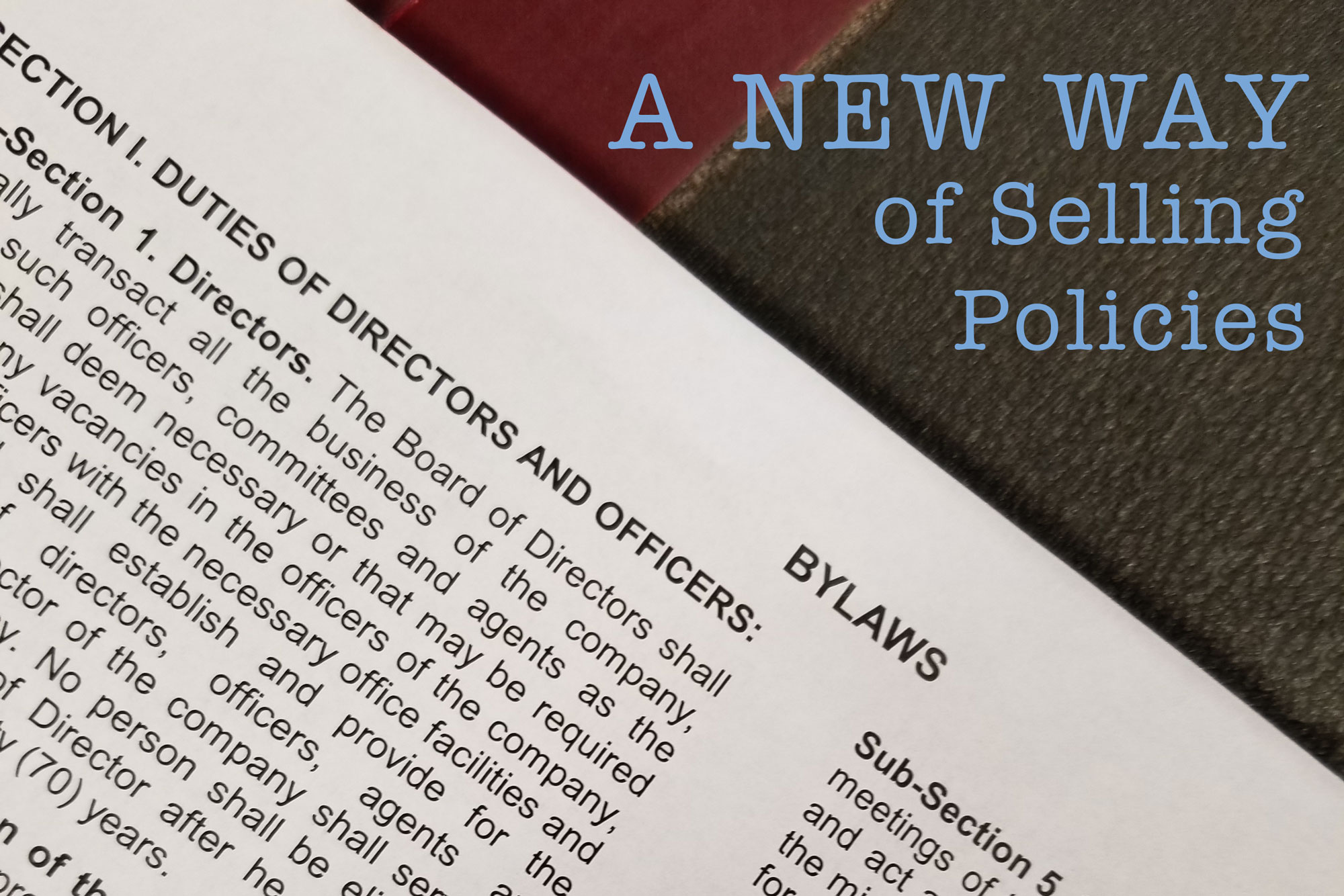 By HOWARD WIEDENHOEFT
In 1967, when Wisconsin legislature passed Assembly Bill 296, it allowed town mutuals to write packaged insurance policies and liability insurance. Yet the new law created many issues that were not addressed in it's statues, such as surplus, advanced premium, unearned premium, and agent licenses. These issues also were not covered in Chapter 202, the state law governing town mutuals since 1937. The state moved to address these issues and codify the town mutual statue with Chapter 612. To rectify this, in 1973 legislature repealed Chapter 202 and replaced it with Chapter 612. Chapter 612 is still in effect today, with the last revision in 1997.
When Watertown Mutual was formed in 1872, the mutual's secretary and 3-4 appointed directors wrote the insurance policies. At the time, the directors did not need to be licensed insurance agents and did not need to be listed with the state as agents for the mutual. Watertown Mutual wrote its polices for 5-year terms until 1948, when it shortened the policies to 3-year terms.
Just down the road, Ixonia Mutual was formed in 1875 and only the secretary wrote policies. The policies were 3-year terms and when the term expired a complete new policy had to be written (which subsequently required the insured to pay a policy fee). Ixonia Mutual continued to write 3-year policies until November 1985 when it began writing continuous renewable policies. At that time, the mutual also discontinued writing fire-only policies.
In 1973, Chapter 612 brought changes to Wisconsin's town mutuals. This required agents selling insurance to be licensed and listed with the state. Directors who had been serving as agents were grandfathered with licenses, but new agents were required to pass the state insurance license exam and receive an insurance agent license. As a result, both Ixonia Mutual and Watertown Mutual began to use and list independent agents. It was the first time for both mutuals that their agents were not required to be directors. They paid their agents by commission instead of the policy fee. Interestingly, our longtime CEO and President Howard Wiedenhoeft acquired his license in 1974.
Today, 19 independent agents sell Forward Mutual insurance. And according to Forward's bylaws, no agent selling Forward Mutual insurance may serve on its board of directors. This is one of many ways Forward protects the interests of both its agents and policyholders.
---
Read more!
Comparing the Capitalizing of Two Early Mutuals
Supporting Dairy in the Late 1800s
1879 Early Challenges for a Young Mutual
Ixonia Mutual's First $1000 Loss
1885 A Year of Neighbor Helping Neighbor
Taxes, War and the English Language
Supporting the Community's Fire Protection
Board Directors and Their Meetings
Standardization of Wisconsin Mutuals
Of Electricity, Radio and Foxes
Our Annual Meetings Over the Years
How a Major Disaster Affected Extended Coverage and Reinsurance
Surviving the Big Dogs in the 1960s
Introducing Agents to the Mutuals
Establishing Confidence in Financial Strength
The 1990s, Advancement and Angst
Ixonia Mutual and Watertown Mutual Merge and a New Company is Formed
Setting the Stage, Moving Forward with a New 2020 Vision