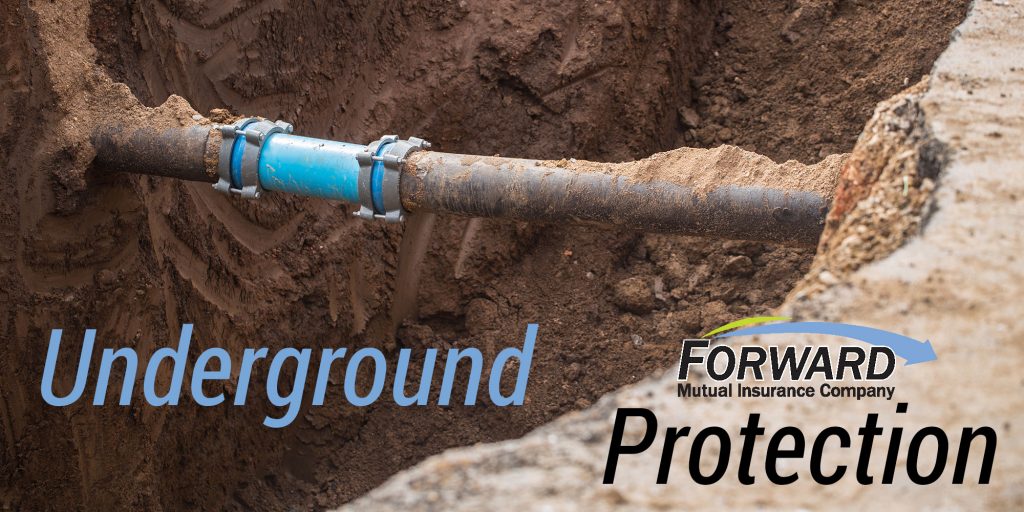 As we enjoy our yards this summer, there's likely one thing we won't think much about—the many pipes and wires buried underneath. Unfortunately, many homeowners learn too late that they are responsible for these underground service lines running from the street to their home. An additional whammy comes when they learn their insurance policy does not automatically cover damages to service lines.
Here's where Forward Mutual's service line coverage helps.
Service line coverage is a type of insurance that protects homeowners from unexpected losses caused by damage to the pipes or wiring coming into their homes.
What does service line cover?
Service line coverage provides protection against a leak, break, tear, rupture, collapse or arcing of a covered service line caused by:
Artificially generated electrical current
Freezing
Mechanical breakdown, latent defect or inherent vice
Root invasion
Wear and tear, marring, deterioration, hidden decay rust or other corrosion
Weight of equipment, animals or people
Check here more information on how Forward Mutual offers service line protection. Call your agent or Forward Mutual today for this added protection!