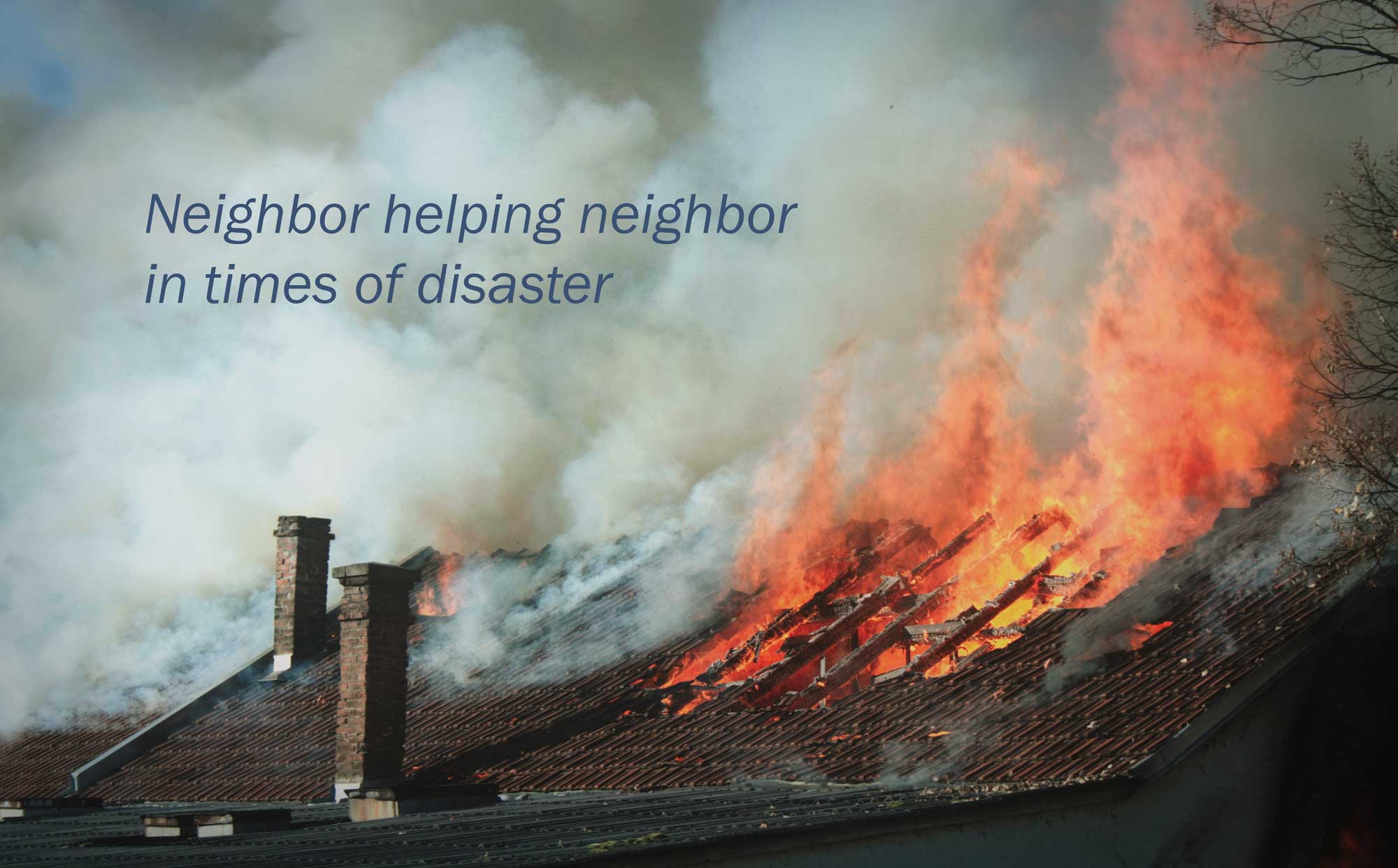 This is the second of two helpful articles by Forward Mutual's reinsurance adjuster Mike Semrow. His first article offers proactive preparation before a disaster. This second article offers after-a-disaster advice to our home, farm and rental owners. To learn more about filing a claim and recovering from a loss, check Forward Mutual's website here.  
In times of disaster, Forward Mutual is here to help
After a disaster strikes, you will find yourself in a very emotionally charged situation. This is normal. If your insurance policy was destroyed in the disaster, or if you are confused about policy coverages, limitations or exclusions, contact your agent or Forward Mutual for assistance.
If you have suffered a covered loss, contact your agent or Forward Mutual as soon as reasonably possible to report the claim. Provide as much detail as possible regarding the damaged property. Provide as many means of contact as you can (i.e. home, cell and business telephone numbers, email, etc.).
Here are general guidelines to follow once you report a claim:
Ensure your safety and the safety of your family members.
Make temporary repairs to the damaged property. It is your responsibility to mitigate against the possibility of further damages. This may include tarping a damaged roof, boarding up broken window(s), contacting utility providers (i.e. electric, gas, water, etc.) to have service discontinued if they pose an additional hazard. If possible, take photos of damage prior to making temporary repairs.
Keep all bills and receipts from the temporary repairs. These will be considered as being part of the covered loss.
Do not dispose of damaged items until a company representative has examined them and approved of their disposal.
After a natural disaster, beware of "storm chaser" contractors. Instead, deal with local, reputable contractors. Ask for local references, contact the Better Business Bureau. Discuss payment terms prior to signing a contract for repairs.
After a fire, if the responding department deems the structure safe to enter, remove the small items of value (jewelry, silverware, coin collections, etc.).
Remember, Forward Mutual will strive to provide excellent claim service when a covered loss to your insured property occurs. Taking note of the previously mentioned items will help make the claims process a little less stressful. If you have any questions, feel free to call us at 920-261-6616 or email our office.