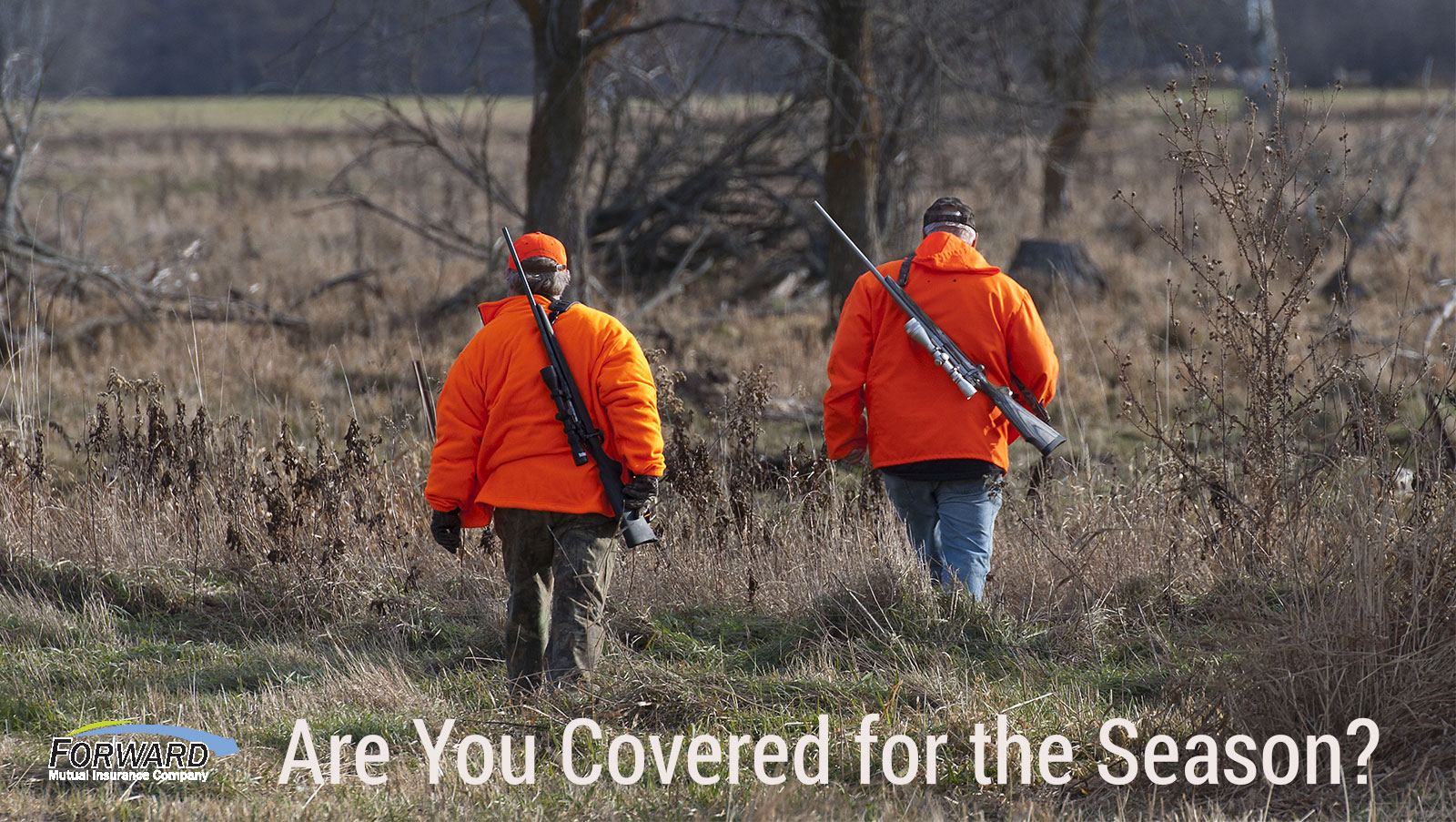 It's a rite of autumn in Wisconsin and it begins this weekend: Gun Deer Hunting Season! Here are some things to keep in mind:
Do You Have Enough Liability?
In general, the personal liability coverage on your home insurance policy will follow you away from your home, including while you are hunting. However, if you own or lease the property you are hunting on and don't have an insurance policy on that hunting property, be sure to tell your Forward Mutual agent.
Are Your Guns Listed on Your Home Insurance Policy?
Guns, bows and other hunting equipment are valuable possessions. They are covered by a home insurance policy, however they're subject to limitations. The best way to adequately cover your equipment is to schedule them on your home insurance policy. Be sure to inform your agent or Forward Mutual whenever you make changes to your collection.
Plan Ahead and Be Safe
There will always be another day, or another season to get back in the field. If the conditions don't feel safe, head back and relax by the fire. Most importantly, be safe and have fun!