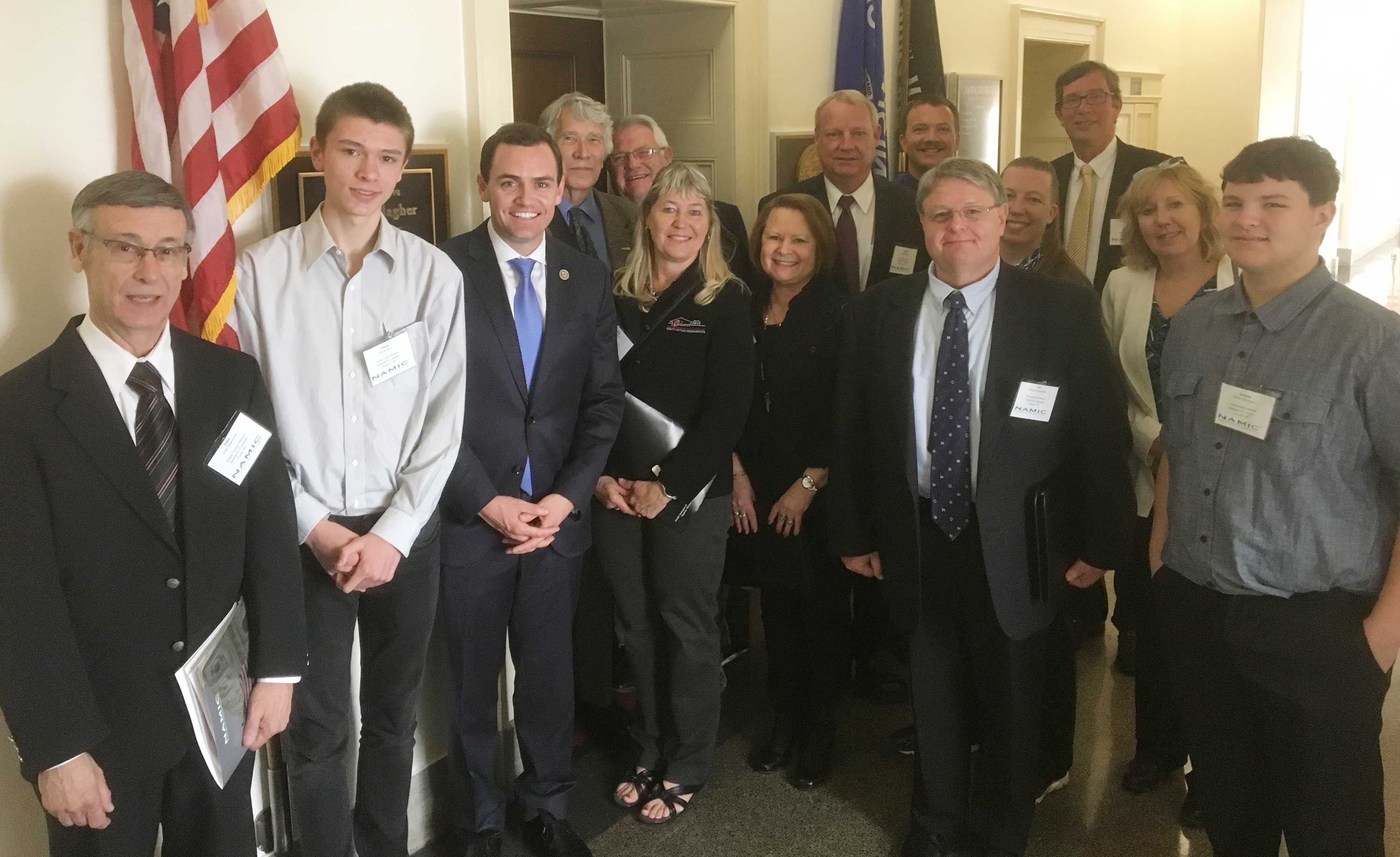 Representing Forward Mutual, Howard and Lois Wiedenhoeft joined other Wisconsin mutual insurance companies in meeting with Representative Mike Gallagher (Wisconsin Legislative District #8) to discuss issues that affect their constituents.
---
Forward Mutual is proud to have recently participated in the Congressional Contact Program (CCP) in Washington D.C. to educate members of the Wisconsin congressional delegation on the issues facing the mutual insurance industry, its agents and policyholders.
"Our Congressional Contact Program was interesting as always, including our excursions in the District of Columbia as everyone tries to be non-political but still make a statement," described Forward President and CEO Lois Wiedenhoeft. "It is one of my favorite places in the United States. It is always changing. I'm thankful for the opportunity to communicate face-to-face with our legislators. They get to hear our story, unfiltered and direct, and gain a sense of our dedication to issues that make a difference for a small, local, Wisconsin insurance company and the policyholders we serve."
The CCP visit was organized by the National Association of Mutual Insurance Companies (NAMIC). This unique lobbying effort, now in its 32nd year, allows representatives from NAMIC member companies to meet personally with their elected officials and their staff. This year the CCP topics included insurance regulation, natural disaster mitigation, the National Flood Insurance Program, and drones.
Thanks, Howard and Lois for speaking on our behalf!