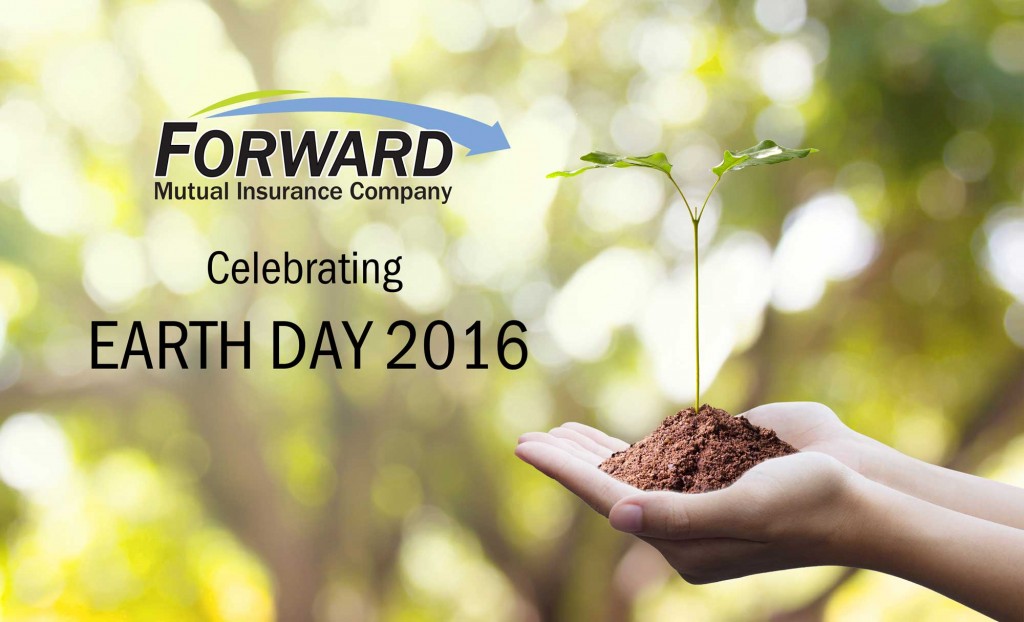 This Friday, April 22, is Earth Day, a day we celebrate our natural environment and inspire one another in continuing its care. Because this year's theme is Trees for the Earth, Forward Mutual not only invites you to plant a tree, but we also have a few suggestions on how to do so.
Why Plant Trees Around Your Home?
Not only do trees add a welcoming beauty to your landscape, they also reduce your heating and cooling costs, provide a home for wildlife, clean the air, and add economic value to your property.
Planting trees is a very forward-thinking thing for homeowners to do!
How to Plant Trees Around Your Home
Choose a tree that is in harmony with your purposes. Is it for beautification? Screening? Shade? Food? While some property owners value fruit and nut trees for their food, others consider them "messy."
Verify the species is native to our Wisconsin climate and appropriate to the size of your house and yard. Certain species cannot tolerate cold winters. Others need adequate room to grow in width or height—be sure to consider the full size of the mature tree.
Protect your home from tree branches and roots. Ask the nursery the best planting distance from your house for each species you buy.
Plant leafy shade trees on the southeast, southwest and west side of your house. These provide summer shade as the morning sun rises overhead and then settles in the hot afternoon.
Plant evergreens on the north and northwest side of your house. These provide a windscreen to protect you from cold winter winds.
Happy Earth Day from all of us at Forward Mutual!