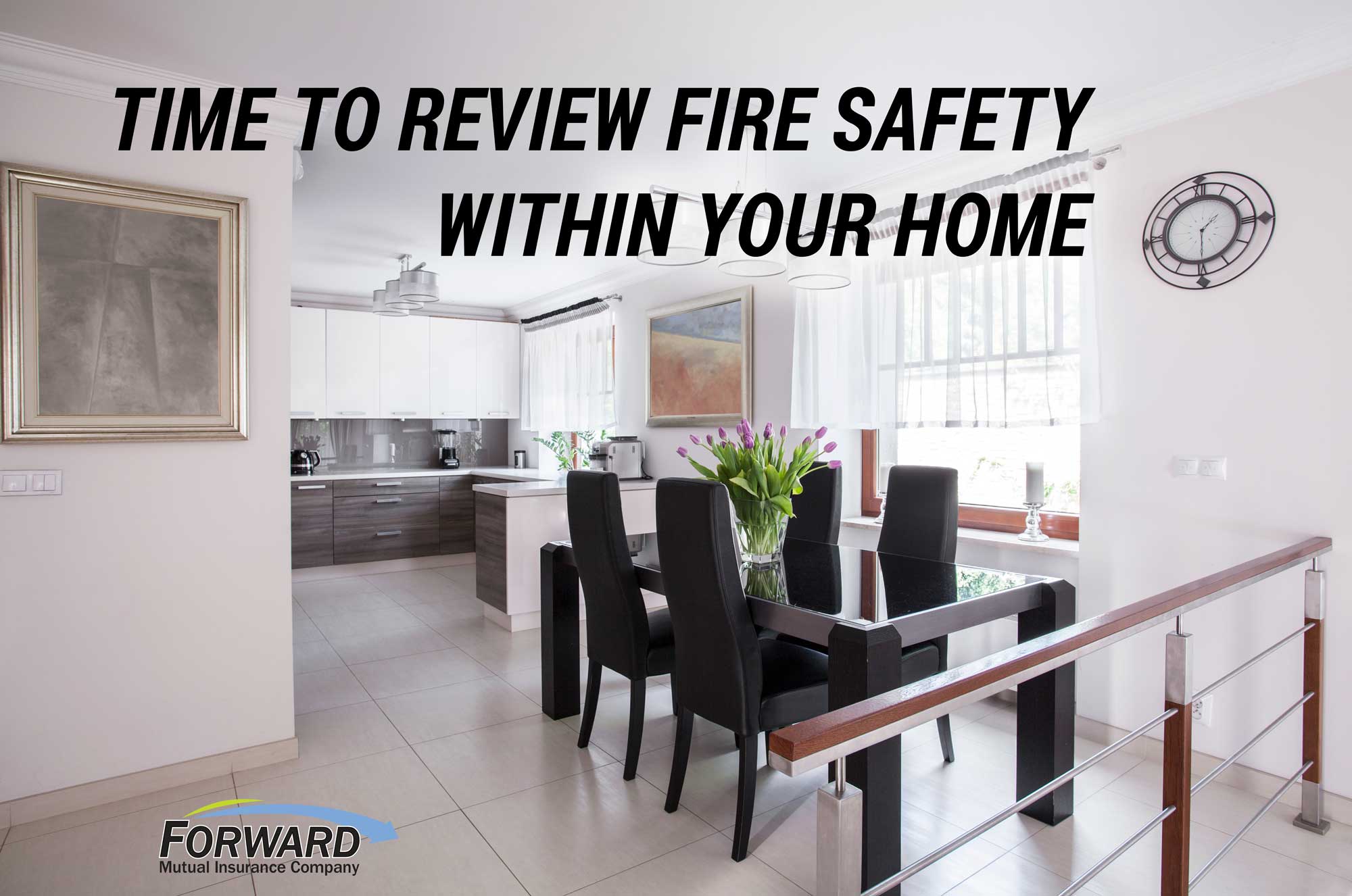 Daylight Savings Time ends this Saturday, October 6, meaning it's time to change your clocks and your smoke detector batteries. It also means it's time to review fire safety within your home. We often consider older homes to be more susceptible to fire, but did you know modern homes have actually proved to burn faster than old homes?
In her article for National Underwriter magazine, Sheila Courtney, director of risk management at PURE, says homes today burn an estimated eight times faster than in past decades. Changes in building materials, open-concept floor plans, and larger homes all play a factor in the shorter time it takes for a home to become engulfed in flames.
Courtney offers the following advise to homeowners:
Building or Renovating Your Home
Use only traditional building materials. Concrete, steel, masonry, solid wood and other traditional build

ing 

materials have a lower burn rate than manmade materials like particle board, composite wood and veneers. For the home's frame, use either concrete or solid wood with metal studs. For walls and siding, select a fire -rated material like stucco or fiber cement.
Choose a more fire-resistant window. Tempered glass is four to five times stronger than standard glass and it's more heat resistant. For window framing, steel offers the best fire protection, followed by woad and aluminum. Vinyl is the least effective.
Install a dry sprinkler system with a centrally connected waterflow alarm. In the event of fire, this will automatically turn on and alert a central station. And unlike a wet system, the pipes of a dry sprinkler system do not contain water, so the risk of a burst pipe is eliminated. A sprinkler system can be installed at any time but it's much more costly to retrofit an existing home with one than to add it during the building process.
Living in Modern Homes
Keep flammable items away from fireplaces and heaters, and exercise caution around lit candles.
Install smoke detectors at least once per every 1, 000 square feet and on each level of the home, including stair landings and hallways.
Heat sensors should be placed in the kitchen, laundry room, garage and mechanical uses.
Space out furniture in rooms to slow the spread of fire, and have your chimney professionally inspected each year.
If you have further questions on insurance for your newly constructed home or practicing fire safety, contact Forward Mutual.